Below: How The Good, the Bad and the Ugly may have opened when seen in UK cinemas with its original X certificate
(Click below to view the Original Trailer)
Click below to see the amazing French trailer which contained alternate angles and a host of unused scenes
Good the Bad and the Ugly 1966 Clint Eastwood Lee Van Cleef Original Belgium poster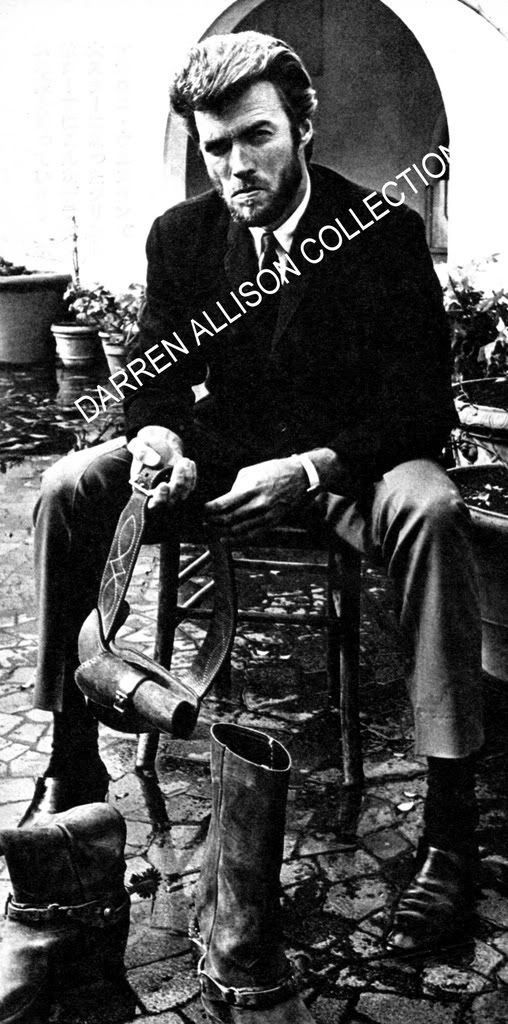 Below: The very rare Thai release poster
Below: Some of the U.S. range of promotional material starting with the 3 sheet poster
The U.S. 1 sheet
The U.S. 6 sheet
The U.S. Insert poster
The U.S. Widow card for The Good, the Bad and the Ugly
Below: The U.S. Lobby Set Size 14 x 11
Below: 4 Close up examples of the U.S. Lobby set
Above: This U.S. Lobby card is a mystery as it not only shows a scene cut from the original theatrical print but was also missing from the newly restored version of the movie.
Below: The U.S. Press book (Cover and Inside)
Below: 3 super designed posters from Japan
Below: The Beautiful French designed poster
Below: The Italian Insert poster and the 2 folio from the same release
Below An original Good, Bad and Ugly Italian film program from 1966
A very rare item which demands a very high price
Below: An example of some great Italian lobbies (known as the 'green' set)
Below: From an alternative set came this wonderful rare shot
..and from yet another fotobusta set, another example.
Above: An Italian Good the bad and the ugly 2 folio poster featuring Eli Wallach, from the same set
In Europe, the artwork for the dollar trilogy always came good, here are a few more examples of some excellent designs, starting with an alternative French design.
Below: A Great Italian design
Below: A Great Italian locandina
Below; Another Italian locandina from the 1968 re-release and the 4 folio poster size 55x78 from the same release
Below: Although this poster is similar in design to the Italian design insert (See above) and the text is clearly in English, it remains unclear to me exactly where this poster originated from, maybe you know?
Above: Example of an original Mexican lobby Card
Below: The Mexican poster design
Below: The Good, the Bad and the Ugly Australian Daybill poster
A Great bw shot I found on the internet and used in one of the above Italian Lobby cards
Below: The Original Japanese program for The Good , the Bad and the Ugly
Below: The Good, the Bad and the Ugly PEA Italian 4 folio 55 x 78
Below; The Good, the Bad and the Ugly Danish 1 sheet poster
Below: The Good, the Bad and the Ugly International 1 stop 23 x 33
Below: The Good, the Bad and the Ugly 1970's Re issue UK Quad poster 30x40
Below: The British Quad poster for the release of the restored version of the film, released August 2008
Below: A few great behind the scenes and deleted scenes photos, The first is a wonderful photo showing Clint's stunt double in action and preparing for the blowing of the bridge sequence.
Original Reviews
The Good, the Bad, and the Ugly (1966)
Alternate Titles: Il Buono, il Brutto, il Cattivo
Title: The Good, the Bad, and the Ugly
Running Time: 161 Minutes
Status: Released
Country: Italy
Genre: Western
Below: Original banner for the double bill release
Below: The Widescreen VHS video cassette released in the UK
Below: Eli Walllach talks about working on The Good, the Bad and the Ugly with Sergio Leone